Crown Castle Fiber
As the nation's largest provider of shared communications infrastructure, we're working to connect cities and businesses to the data, technology, and wireless services they rely on every day.
Our comprehensive infrastructure portfolio consists of more than 40,000 cell towers, approximately 70,000 on-air or under-contract small cell nodes, and more than 75,000 route miles of fiber-giving us a presence in every major US market. As the demand for data and information grows, this unique combination of assets will continue to work together to meet the needs of people and businesses.
Our disciplined approach to capital allocation allows us to remain focused on our long-term stability and future success. In January 2014, we officially became a REIT, CROWN CASTLE INTERNATIONAL CORP. (NYSE: CCI)
For all Break/Fix issues, please contact our NOC at:
fibersupport@crowncastle.com
Or by dialing (855) 93-FIBER 24x7. For first time use and DNS issues, please contact the ProvAM group at:
fiberProvAM@crowncastle.com
Or by dialing (855) 93-FIBER Options 1,1 Monday-Friday 8:30a-7p EST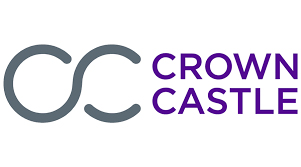 GTT is committed to redefining enterprise communications, providing clients with the services and capabilities that drive productivity across their organizations. Thier Tier 1 IP network, ranked in the top five worldwide, connects our clients to any location in the world and any application in the cloud. GTT offers a comprehensive portfolio of wide area networking, Internet, managed services and voice services, which we back with a superior service experience that is built on GTT's core values of simplicity, speed and agility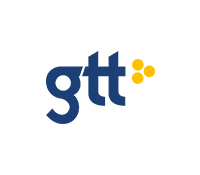 ENQWEST is a nationwide facilities-based provider of cutting edge telecommunications and data network services. We Peer with Tier1 service providers to achieve a robust, high performance network with ubiquitous coverage. Optimum network design allows us to provide a robust portfolio of voice and data services including: Hosted VoIP, MPLS, Ethernet, dedicated Internet access, private lines, video collaboration, and managed security services that are all competitively priced. Through our state-of-the-art Network Operations Center (NOC), our clients can relax knowing that our highly trained voice and data engineers are constantly monitoring our network and managing tickets in realtime, 24/7/365. ENQWEST is committed to delivering and using the latest technology and innovation to deliver world-class customer service. Headquartered in Fairfield, NJ, ENQWEST has built a superior reputation for exceptional customer service, value, and reliable solutions for our customers worldwide.
CallTower exists to enable people to easily connect to transact business communications. CallTower enhances customers' strategic and operational capabilities by integrating VoIP service, mobile applications, email hosting, unified messaging, instant messaging, audio, web and video conferencing, collaboration tools, contact center, cloud services and global networks solutions into one reliable platform. An industry-leading provider of cloud-based, enterprise-class unified communications solutions for organizations worldwide. CallTower provides, integrates and supports cloud-based solutions, like Cisco® Unified Communications Manager, Microsoft® Skype for Business, Office 365 and Adobe Connect services for business customers.

Dynalink is a customer-driven and agent-oriented National Switchless CLEC (competitive local exchange carrier.) Our unique Dynamic infrastructure allows us to custom tailor solutions for all of your business needs. Our goal is to give our customers access to tomorrow's technology by using the most advanced telecommunication solutions for voice, data, and mobile services. Customer Support 1-877-396-2546

Arena One the only phone company you will ever need for a broad range of voice, data and hosted phone services. Customer Support 1-877-273-6266

Evolve IP s The Cloud Services Company™. Designed from the beginning to provide organizations with a unified option for cloud services, Evolve IP enables decision-makers to migrate all or select IT technologies to its award-winning cloud platform. Evolve IP's combination of security, stability, scalability, and lower total cost of ownership is fundamentally superior to outdated legacy systems and other cloud offerings. Today, tens of thousands of customers across the globe depend daily on Evolve IP for cloud services like virtual servers, virtual desktops, disaster recovery, unified communications, contact centers, and more.

Momentum is a seasoned, partner driven telecommunications provider with a focus primarily on the indirect sales channel. With a decade of experience in the telecom industry, Momentum knows what makes the ultimate solution. Momentum's advanced cloud-based technologies give our partners what they need to deliver and maintain customer-facing excellence.

The AT&T network includes extensive wireless and wired access capabilities, as well as one of the world's most advanced and powerful IP backbones. AT&T is a leader in IP-based communications services to businesses. They also have one of the nation's fastest 3G networks and the largest international coverage of any U.S. wireless carrier, offering the most phones that work in the most countries; the largest Wi-Fi network in the United States; and the largest number of high speed Internet access subscribers in the United States. Customer Support 1-800-288-2020

West IP Communications is a nationwide provider of unified IP communications services to mid-sized enterprises. West IP delivers Voice over Internet Protocol (VoIP), IP trunking, unified threat management, MPLS networking, contact center solutions, messaging and advanced collaboration tools as a unified suite of managed services and cloud based applications. West IP's scalable, on-demand applications & services can be integrated with a customer's existing network and telecommunications infrastructure, operational processes and employee activities, enabling a customer to migrate to unified IP communications as their business requirements dictate.

Birch provides managed communications and information technology services to a target market of small and medium sized businesses within 38 states across the U.S. Our services include local and long distance, broadband internet access, mobile voice and data, email, voicemail, web hosting, and many other communications services.

NetWolves Corporation is a global telecommunications and internet managed services provider. They aggregate multi-carrier and multi-vendor networking sources into a single network and single invoice for thousands of customers. NetWolves' principal activities are to custom design and deliver intelligent Managed Networks enabling companies to focus on their business and not their network.

ACC Business has been fashioned and based on the AT&T infrastructure. They offer a suite of essential data and voice services, "back-boned" on the superior quality of the AT&T Global Network - one of the most prolific networks in the world. ACC Business offerings include Local and Long Distance services, Managed Internet Service, Private Lines, MPLS and other network and cloud services. ACC Business products and services are offered through an exclusive and authorized agent base.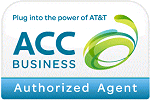 Level3 Communications is an international communications company with the acquisition of Global Crossing. They are headquartered in Broomfield, Colorado. The company operates one of the world's largest communications and Internet backbones over a global IP- optimized network. Customer Support 1-877-253-8353

Windstream Communications delivers customized managed communications services, information technology, data, security, and voice solutions designed specifically for business customers. They service approximately 90,000 customers in the Southeast and Midwest, and provides a full array of network Voicce, MPLS and unified communications services throughout the United States.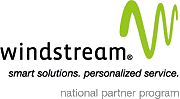 Suddenlink offers competitively priced business phone packages to enterprise-level connectivity, cable's advanced digital networks represent a welcome choice in business telecommunications. And because cable delivers a full range of business services, business owners enjoy newfound flexibility in selecting exactly the services they need. Better still, many are available in discounted bundles that produce something every business owner loves: more money in the bank.

Advantix Solutions Group is a world-wide leader in Mobility Telecom Optimization and Management Services. Advantix can economize and bring efficiency solutions which will reduce expenditures and allow customers to take control of their entire mobile telecommunications infrastructure.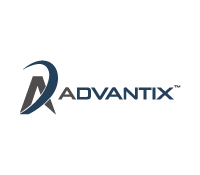 New Cloud Networks focuses on custom Cloud solutions for small to medium sized businesses. New Cloud Networks are the experts in developing and providing remote storage, disaster recovery, virtual servers, email hosting, managed services, and virtual desktops.

Comcast is the largest cable operator and third-largest telephone company in America, providing high-cap internet, phone service, cable television and service bundles to businesses within 19 nationwide markets. They reach 39 states with their robust bundles of service. Customer Support 1-800-934-6489

AireSpring offers innovative and "next-gen" business class voice, data, and integrated products. They provide their clients with the best portfolio of T1, DS3, integrated voice and data, local and long distance, SIP trunking, Hosted services and MPLS over a managed and diverse series of carrier networks. Customer Support 1-888-288-5010

EarthLink Business is a facilities-based telecommunications provider. They own more than 28,000 fiber miles. EarthLink Business offers a wide variety of products, including MPLS, Ethernet, Wireless, Data, Voice, Colocation, and Hosted PBX. Customer Support 1-800-817-5508

MegaPath is a robust facilities-based carrier offering a wide selection of a wide array of broadband connectivity. They specialize in multi-locaion networks including MPLS, Virtual Private Networks (VPN), Voice over MPLS (VoMPLS), Voice over IP (VoIP), and Managed Security Technologies to all sizes of businesses all over the United States. Customer Support 1-877-611-6342
TelePacific Communications, the largest CLEC, West of the Mississippi, providing integrated voice, data services, collocation and cloud services to the small and medium-sized business ("SMB") customers.

Telnes offers robust Network services such as MPLS, Voice over MPLS, IP Security Management, content management, through their relationship with more than 10,200 central offices. Their network footprint is vast enough to provide their services to some of the most remote office locations.

Time Warner Cable Business Class provides a full complement of business internet and bundled services from small- and medium-sized businesses to enterprise-sized companies. TWC provisions phone, internet, ethernet and cable TV solutions which are enhanced by award-winning customer service and complementing the customer with local support teams. Customer Support 1-877-227-8711

XO is a facilities-based carrier that operates a nationwide multiple 10 Gigabit Tier 1 networks. They own significant fiber optic network assets, including 18,000 route-mile inter-city networks and more than 9,000 route-miles within 40 major metropolitan markets. They have a full compliment of Telecommunications services including MPLS, Voice and cloud-based services.

Alpheus is one of the leading providers of data center, and disaster recovery solutions, and high bandwidth transport services. They can provide services in the Austin, Corpus Christi, Dallas-Fort Worth, Houston, San Antonio, and the Rio Grande Valley Texan marketplace.

Charter claims the prestige of being the fourth-largest cable operator in the United States. They provide a full range of enterprise fiber and coax solutions for all sized businesses. Their services include Business Internet, standard phone and PRI service, and cable TV.

Masergy provides managed, secure global network services to enterprises that have complex needs across multiple locations. Their integrated network and software solutions enable customers to seamlessly deploy and manage IT applications such as video, voice and data, on a global basis. Their IP/MPLS network delivers a superior experience with guaranteed performance, reach and scalability. Customer Support 1-877-462-7374

Nitel is a nationwide leading single-source provider of telecommunications network services. Nitel uncomplicates procurement, billing and deployment of wholesale network services using the backbones of a host of national providers. Nitel gives customers a competitive, flat-rate cost solution from the most rural locations and throughout the nation, leveraging the networks of 100 top-tier carriers, including AT&T, Level 3, Verizon, Qwest and Global Crossing.

Vocal IP Networx (VIPN), a managed services provider, committed to servicing their clients with innovative technology and communications solutions, fulfilling the business objectives and corporate strategies of their clients. Vocal IP ensures that their process, planning, system designs, and provisioning processes are properly implemented with each client's uniqure environment in mind. Their solutions and network designs provide flexibility and expandability to accommodate potential growth. They remain on the cutting edge of evolving technology for data, video and voice communications.

Zayo provides lit (active) and dark fiber bandwidth infrastructure solutions along with carrier-neutral collocation solutions. Their bandwidth infrastructure solutions are provided over national, regional, and metro fiber networks. Enterprises, schools, hospitals, governments, banks and service providers are the best fit for their high quality, reliable, communication services at a cost-effective price.

Accel Networks is one of the leading provider of managed fixed wireless and 4G broadband services in North America. With more than 11 years of experience delivering of quality fixed point-to- point wireless and 4G connectivity, Accel Networks is one of the leading national providers of Fixed Cellular Broadband Networking Services. They service clients from enterprise through the SMB market.

AccuConference offers an extensive compliment of tools to meet business communications needs, including audio conferencing, web interface, and video.

Broad Sky Networks was founded by Telecommunication and Technology experts. Their focus is to provide a single source for the delivery of Business Class 3G/4G, Broadband Satellite, Optical Wireless, WIMAX Broadband services. Broad Sky also provides other ancillary services which allows customers to stay focused on their business and not on managing their telecommunications.
Broadview Networks provides a complete portfolio of advanced communications services. They service businesses of all sizes in the Northeast, New England and mid-Atlantic regions. Customer Support 1-800-276-2384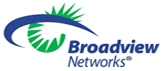 CenturyLink has grown to become the third largest telecommunications company in the United States. The company is a full-service provider of broadband and wireless services to all sizes of businesses across the country. In Centurylink provides data, voice and managed services to government and wholesale business customers in local, national and certain international markets over its high-quality advanced fiber optic network and multiple data centers.

Telx is a global inter connectivity solutions provider. Their strategically located, network-neutral interconnection and collocation facilities provide cost-effective, reliable and secure access to over 750 carriers, nationwide They manage over 28,000 direct connectionsinsuring lower costs, near zero latency and fewer points of failure.

Verizon is a global Telecommunications cable provider, delivering innovative communications, information and entertainment. They provide voice, data and video products and services over intelligent wireless, broadband and global IP networks that meet customers' growing demand for speed, mobility, security and control. Customer Support 1-800-837-4966

Optimum, a division of Cablevision Systems Corporation who are the nation's 5th largest cable operator, offers a full suite of premier business communications services that include Optimum TV digital television, Optimum Online high-speed Internet and Optimum Voice digital phone to small and medium sized businesses. Customer Support 1-855-728-2455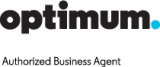 Peak 10 provides IT infrastructure solutions that ensure the 24/7/365 availability and security of our customers' critical data and applications. Customer-centric and cost-competitive, Peak 10 IT infrastructure solutions are designed to scale and adapt to customers' changing business needs, enabling them to increase agility, lower costs, improve performance and focus internal resources on their core competencies — all while maintaining required uptime, access and security.

Powernet is a premier provider of voice, data, SIP, and managed services that are supported by a consistently expanding footprint, strong network, and dedicated support teams.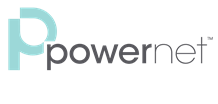 ReaLLinx, Inc. offers nationwide Internet, Voice over Internet Protocol (VoIP), and managed services, focused on providing affordable, enterprise-grade solutions to the small to medium business segment.

StartMeeting is a collaborative communications solution serving a range of businesses, individuals, communities and organizations around the world.
USA Digital Communications serves the needs of large volume, inbound and outbound telecommunication clients. USAD and its affiliated companies provide competitive global wholesale long distance for both TDM, VoIP, high speed internet, data transport services and enhanced services that help clients remain competitive and grow their businesses.

ViaWest is a leading colocation, managed services, and cloud provider in North America. They enable businesses to leverage both their existing IT infrastructure and emerging cloud resources to deliver the right balance of cost, scalability and security. Their data center services include a comprehensive suite of fully compliant environments, premium wholesale and retail colocation, private and public clouds and managed services.

The VXSuite modules provide actionable business intelligence on how to define, design, integrate, optimize, and manage the technologies that make up your ecosystem as well as monitor and support each customer's unique configuration. VXSuite's modular approach allows customers or partners to address whichever areas are most important to them or have the highest risk, and it allows customers to move toward true live voice management one step at a time or at whatever pace budgets, training, discipline, needs and understanding allow.

M2nGage Communications (f/k/a SignalPoint Communications) is one of the nation's largest providers of high speed wired and wireless broadband solutions.Using the world's most advanced technologies, the SignalPoint network is extremely reliable, secure and customized to meet the needs of any size business. Our solutions are fully managed and monitored by SignalPoint's seasoned, and professional staff. Products and services are backed by our Customer Support Center, with highly skilled technicians, 24x7, 365 days a year. Customer Support 1-877-928-3292

RCN Business is a facilities based provider that offers extensive fiber density with redundancy and superior performance. Spanning over 6,000 milesthe advanced fiber-rich network is completely diverse from other communication providers, enabling businesses to experience exceptional customer service, quicker installation, and issue resolution. RCN Business offers a full suite of communication products and services to businesses of all sizes including Internet, voice, video and network solutions. Customer Support 1-877-726-7000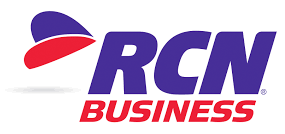 Pilot Fiber is a better ISP (Internet Service Provider) based in New York City that has a built a software defined network with intuitive management tools and a passionate customer care team. We've figured out how to make Internet access better for small businesses, in a scaleable and affordable way. Hundreds of NYC based business have already entrusted their Internet requirements to Pilot Fiber and expansion into Chicago is underway. Customer Support 1-855-578-5500